Image Connection
Series 'Image Connection' launched in 2013 is a sort of image conversation in which I interpret the stories of those who experienced the same space and phenomenon in installation, object and text work. This project enables viewers to become aware of diverse aspects of the same space and objects when they discover the differences in the perception of those remembering the common theme differently.

Memory City Part 1.-Beijing (2013)
'Image Connection' began with the Urban Series: the first one I made public in 2013 is 'Memory City 1-Beijing'.
This work involves the Beijing my nine family members remember. I produced nine installations, object and text works with the images that came up in my mind after hearing what my family said about the city.
My nine family members with different occupations and ages visited the Beijing city in different periods with different purposes. (I went to the Beijing in 2013 summer). the different memory about the city from 9 members in my family reminds me of something difference image again.
* This project is to produce works not by representing people's memories but by reinterpreting the ideas and images that came to my mind when hearing their stories.
(this exhibition was directed for celebrating the 20th anniversary of diplomatic relations between Seoul and Beijing by Seoul city hall.)
기억의 시(市)-9명의 가족들이 기억하는 '북경'에 대한 이야기를 듣고 재현된 9가지의 이미지와 Text _2013 (시민청갤러리_서울)

2013년 서울-북경 20주년 교류전에서 선보인 작품으로 저의 9명의 가족들은 저마다 다른 목적과 시기에 북경을 다녀왔습니다. 가족들의 기억에 남은 북경에 대한 이야기를 듣고, 2013년 2주간 북경을 다녀온 작가에게 떠오른 이미지로 재해석되어 표현됐습니다.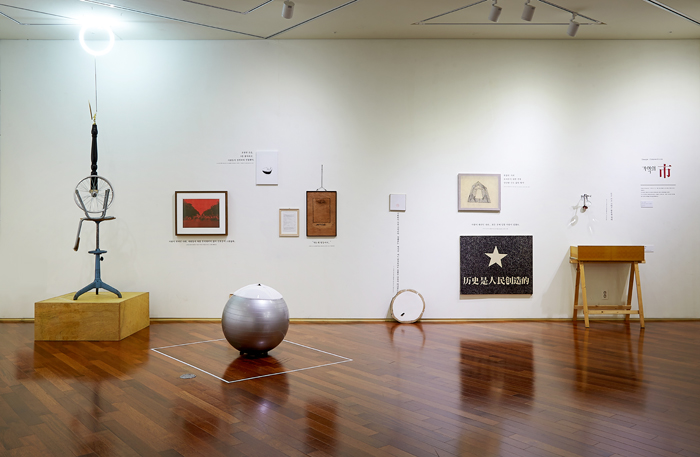 Memory City-Beijing _2013_ Seoul City hall gallery (2013), Seoul_Korea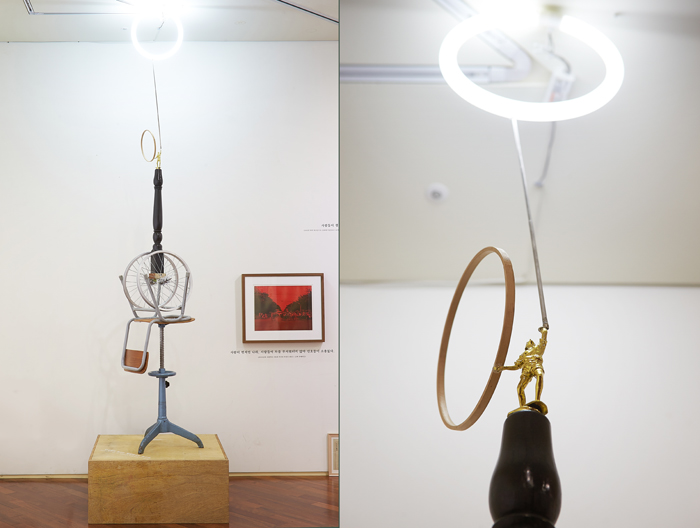 The circus -the eldest daughter-in law (큰 며느리의 묘기)_2013_object, wheel, light, chair_ variable dimensions
The eldest daughter-in-law who often visited Beijing as a stewardess realized "the best in China is the best in the world" at a circus performed in Beijing.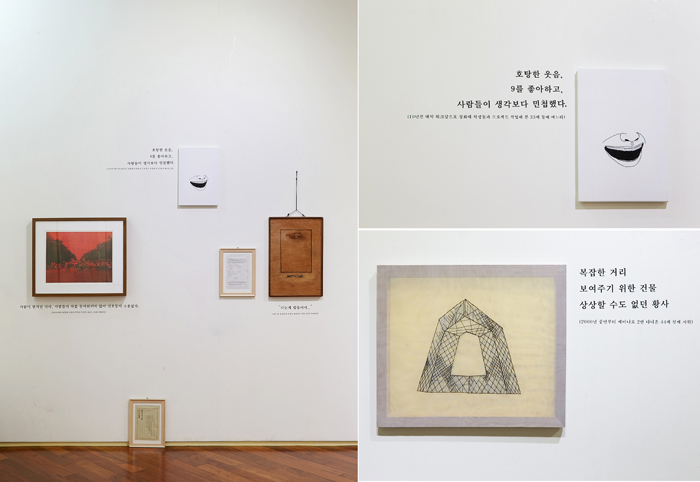 The street -the eldest son (큰 아들의 거리)_2013_ red ball pen with photo_47x36cm
The laugh -youngest daughter-in law (둘째 며느리의 웃음)_2013_needle work on the canvas_30x40cm
The building -son-in law (사위의 건물)_2013_needle work on the net, yellow mirror _ 50x40cm
The eldest son who often visited Beijing on business talked about bustling streets and clamorous people in Beijing.
The eldest son-in-law who visited Beijing to attend a conference remembered buildings for show in disaccord with traditional elements and yellow dust.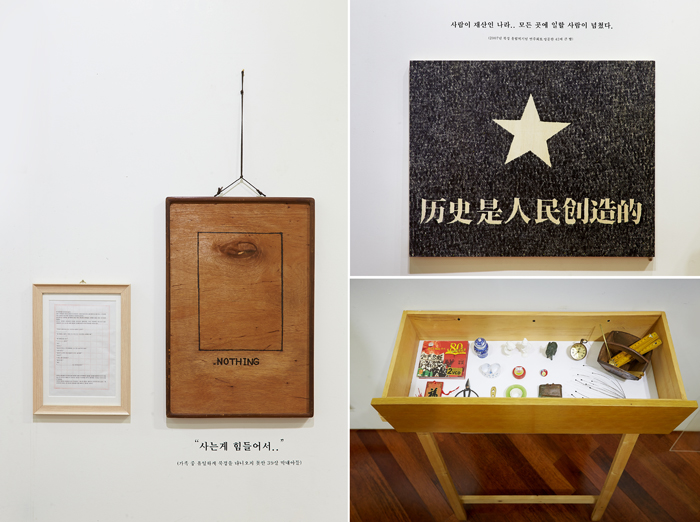 The sigh-youngest son (막내 아들의 한숨)_2013_sunshine drawing using magnifying glass on wood, flame_50x45cm
The star-the eldest daughter (큰 딸의 사람의 별)_2013_stamp on the wood_ 100x70cm
Souvenir-the youngest daughter (기념품)_2013_collected object in Beijing in 2013,showcase_70x35x100cm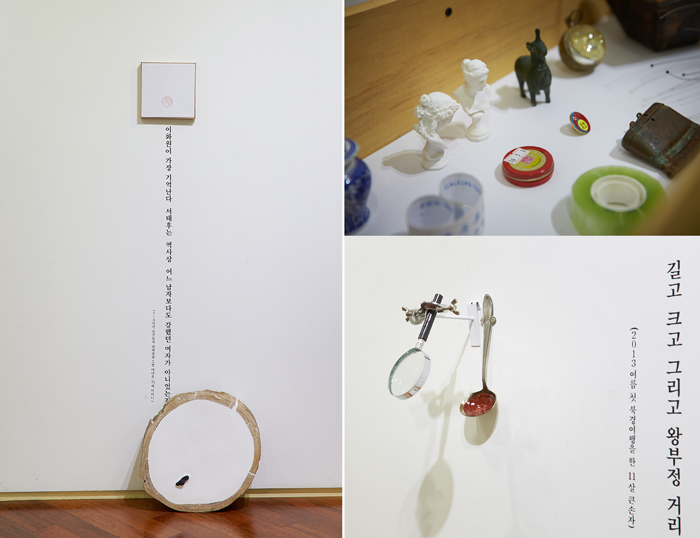 My mother is the beautiful woman_2013_ tissue, stamp, wood, stone, plaster_variable dimensions
Wángfǔjǐng - the eldest grandson_2013_wax,magnifying glass, scoop_20x30x25cm