Shadow Drawing (since 2008)
left & middle) Missing Children-Aomori, Japan / right) Forgotten, thus lost ones-Gallery Won, Seoul, KR
This work has been done by scratching a transparent acryl board by hand with needle, line by line, through a kind of etching work.
To express the vagueness of a memory, water is used.
As a shadow drawing, whose clearness and size are decided by the lighting, the images are projected on a blank wall.
I have drawn some image of past only. because the past already have passed and only memory remains with people.
그림자 소묘 Shadow Drawing
2008년 부터 시작한 작업으로 투명 아크릴 판에 한선 한선 바늘과 칼을 사용해서 스크래치를 넣는 일종의 에칭 작업으로, 기억의 희미한 느낌을 나타내기 위해 물이나 수증기 혹은 햇빛을 사용했다. 결국 조명에 의해 그림자의 선명도나 크기가 결정되는 그림자 드로잉으로 아무것도 없는 벽면에 투사된다.
주로 과거의 이미지만을 그리는데, 과거란 시간은 이미 지나가 버려 추억과 같은 기억으로만 존재하는 것이 마치 그림자의 느낌과 비슷하기 때문이다.
동생이 태어나는 날 나는 엄마가 하지 말라는 일을 시작했다_2009_혼합매체( 강화유리, 아크릴, 수중모터, 열대어..) 가변크기The day my little brother was born, I start the thing mom don't make me do_2009_mixed Media (acryl, glass, light, water, fish)_variable dimensions
Missing- the Youth of Parents _2010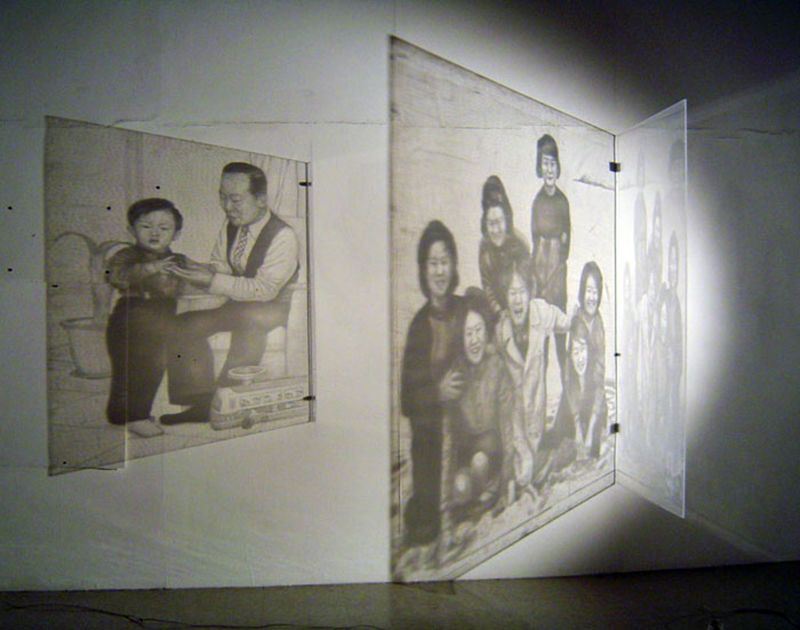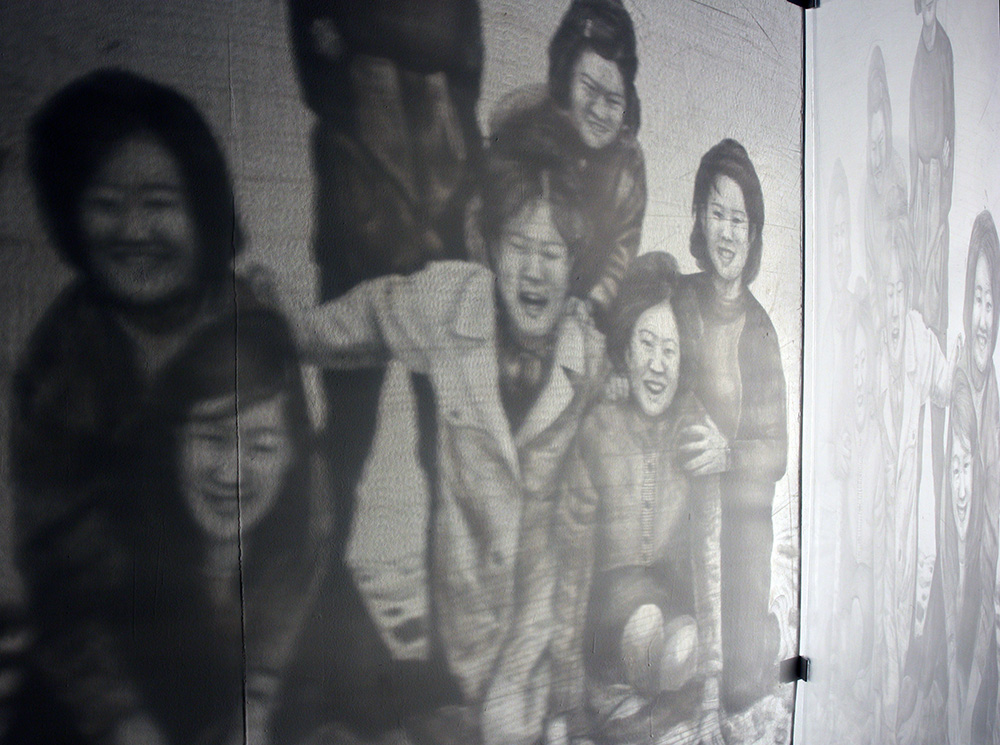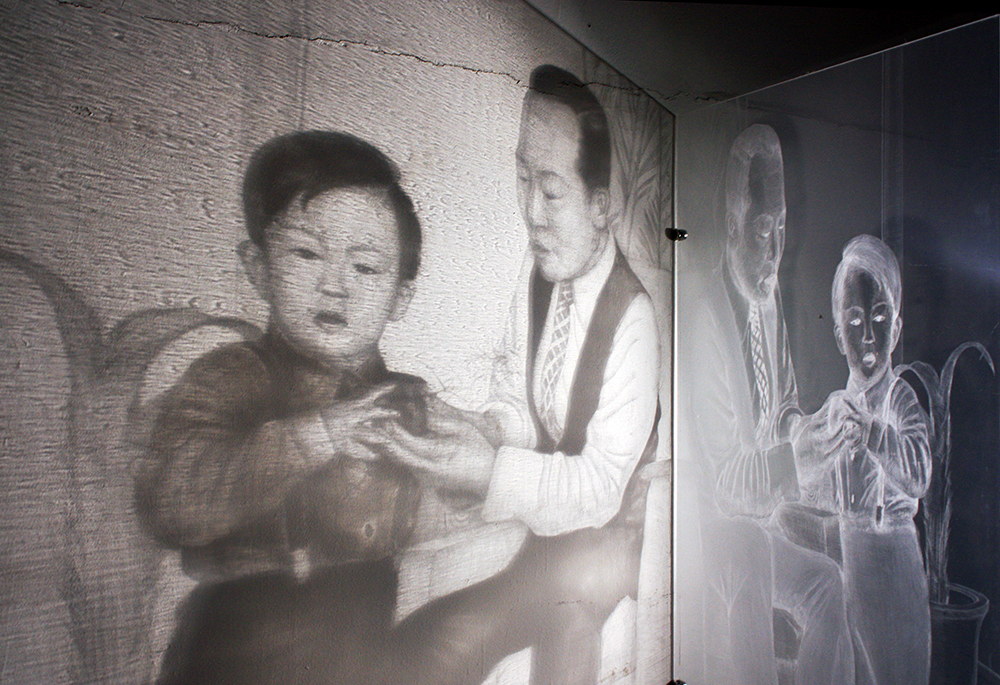 Hyundai Window Gallery (2010_Seoul,KR)