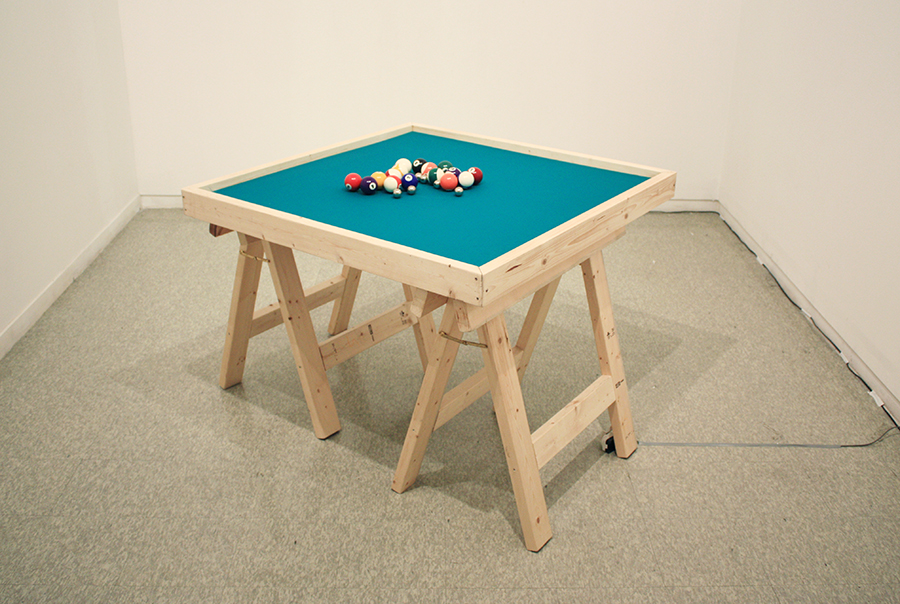 Marginal Man _2010_wood,billiard ball, iron ball, motor,magnet_120x120x100cm
This work likens to people's action such as adapting his life according to people's reactions through billiard balls bump each other.
"I'm not a billiard balls that was pushed by somebody."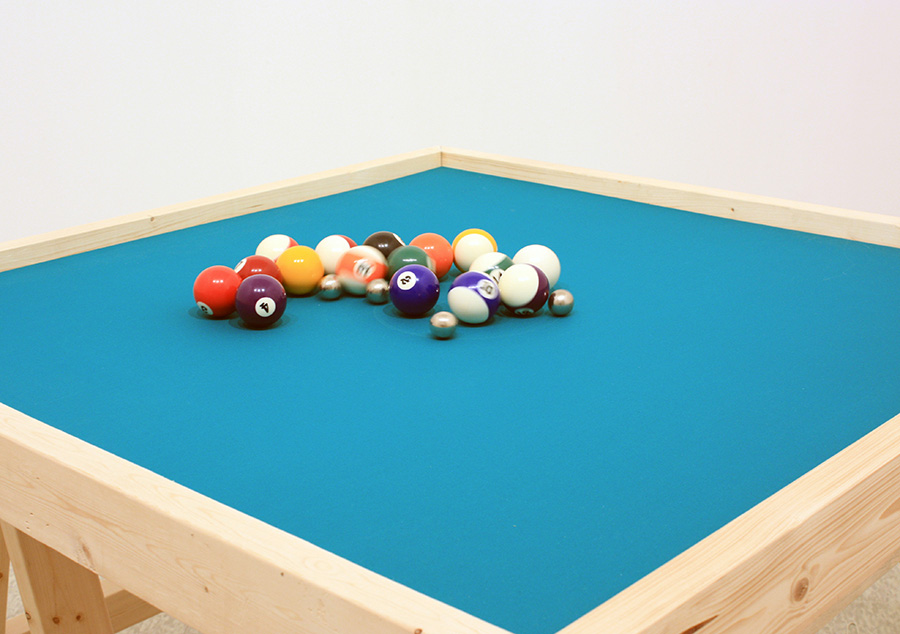 주변인_2010_나무, 당구공, 모터, 자석_120x120x100xm
" 내 인생은 누군가에 의해 밀고밀치며 치고받는 당구공이 아니다."