Hyesoo Park, Paradise on Earth, 2023, Media: neon sign, aluminum plate, 200(h)x500cm, Neon sign design: Minjae Kim (aabb)
Sharjah Biennial 15: Thinking Historically in the Present
https://sharjahart.org/sharjah-art-foundation
https://k-artnow.com/sharjah-biennial-15-features-the-works-of-three-korean-female-artists/
In this Biennale, Hyesoo Park exhibits 'Paradise on Earth' among the 'The Ourside Story' projects. Her work can be seen in a former bank building on Bank Street in Sharjah, evolving from a work exhibited at SeMA in 2017.
Please refer to Series for detailed explanation.
>> http://www.phsoo.com/board_dWhr48/15876
A Man without a Country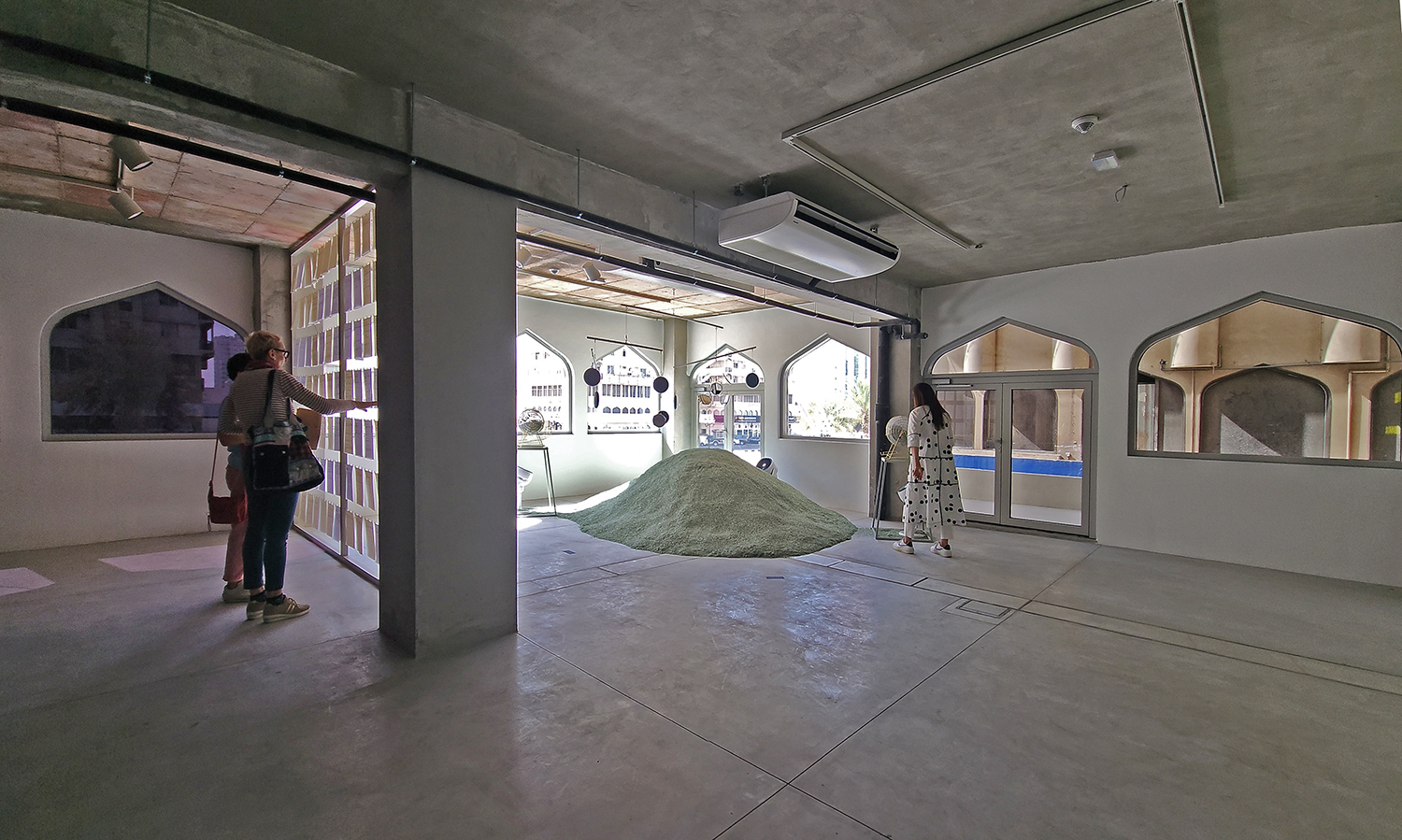 Hyesoo Park, A Man without a Country, 2023, Shredded Korean banknotes, sound, speakers, electric fans, mirrors, manual lottery machines, survey paper, neon sign and hanging steel mobile, Variable size, Sharjah Biennale15
https://universes.art/en/sharjah-biennial/2023/sharjah-city/bank-street-building/hyesoo-park-2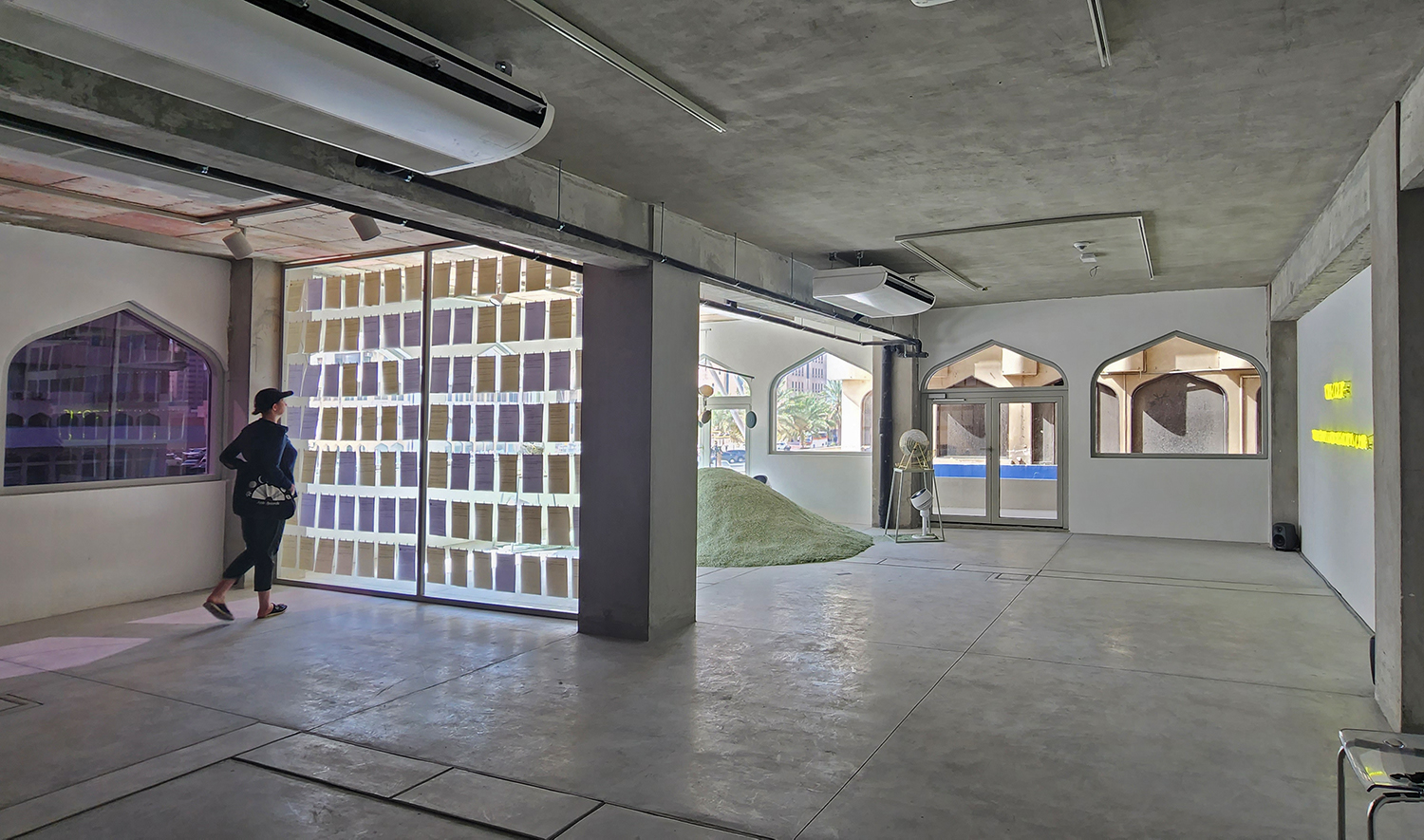 Sound Mixing: Jiyoung Wi
Voice: Sukhoon Chang, Windy Kim, James Gu(actor), Seonhee Park, Songmi Han (North Korea defectors)
Coordinator: Miju Lim
Shredded Banknotes support: Bank of Korea
Production sponsored: Korea Artist Prize Promotion Fund, from SBS Foundation and National Museum of Modern and Contemporary Art, Korea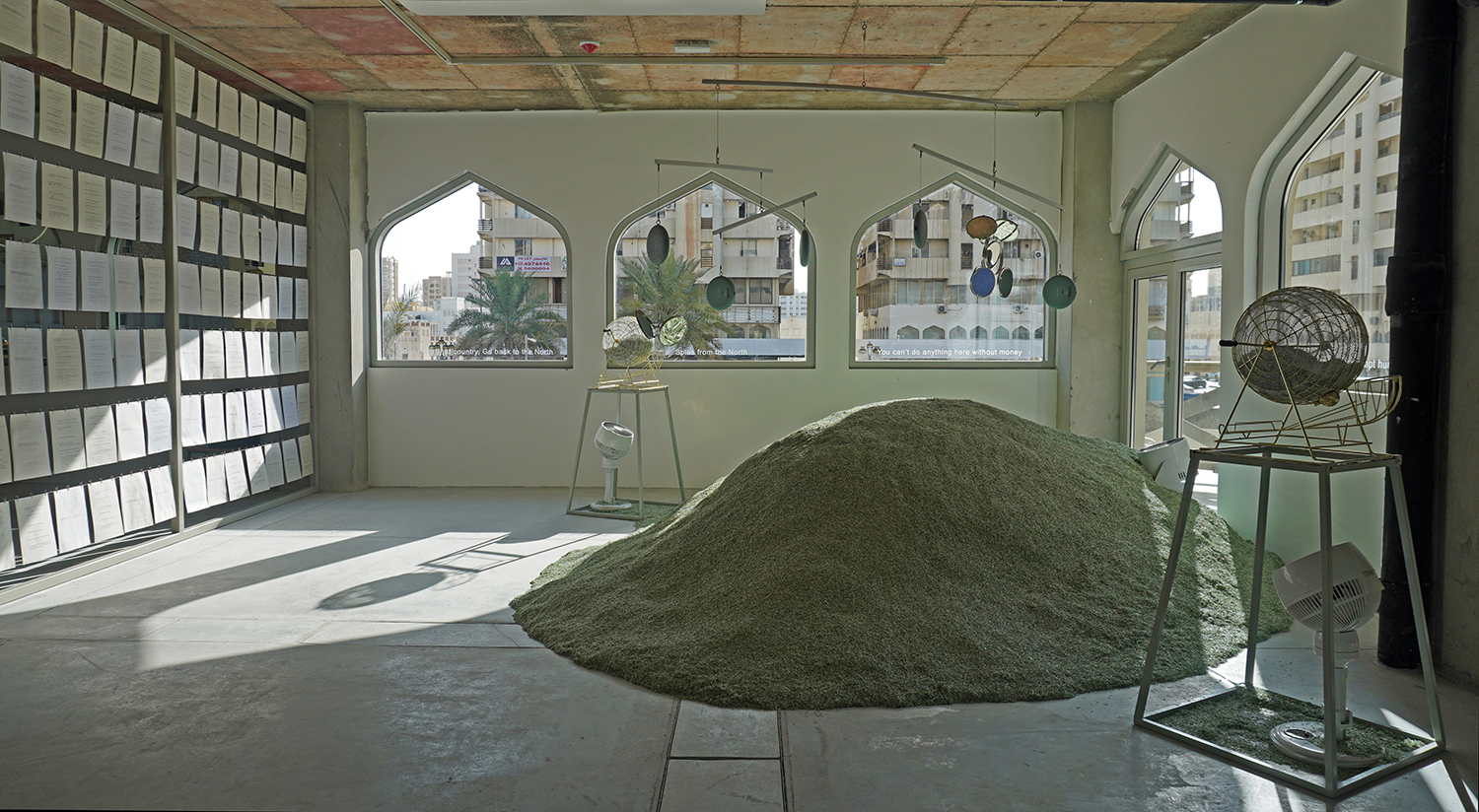 Survey 'A South of vanishing hope vs. a North of scant freedom: Who is unhappier? ' (Survey for 50 North Korean defectors, 2017)
A Man without a Country is a hanging mobile featuring voice in Korean and English relation statements about violence and discrimination experienced by North Korean defectors in the South. It repesents hatred, invisible yet hanging in the air around us.
On the floor are shredded banknotes, piled high like a sand dune, representing the hidden desire of capital. beautiful to look at, but never enough to sate desire.
Viewers can use a divice instaaled by work ro send the shredded banknotes flying into air, satirizing the sending of flyers from South to the North, which continues to this day.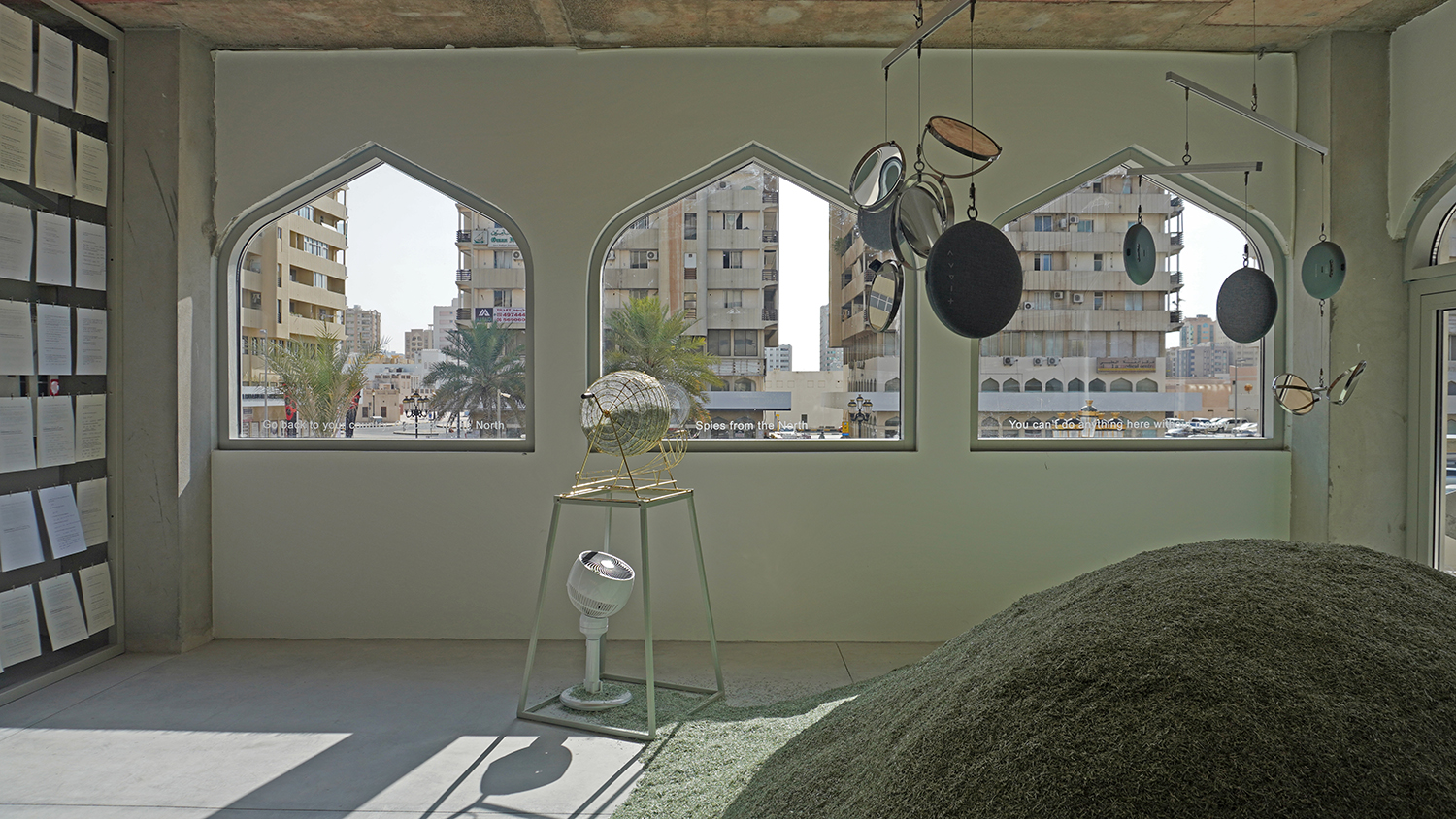 " Turn the handle slowly."
A vintage lottery machine was installed in this work. When the audience slowly turns the handle of the machine, the shrreded money is blown away in space. It was inspired by the fact that South Korea' activists regularly bundles dollars with North Korean flyers and sends them out in balloons to North Korea.
North Korea brainwashes its residents with 'Paradise on Earth' propaganda, but South Korea is also tempting them with capitalism. This temptation, like a mirage in the desert, makes them think of capitalism as a paradise.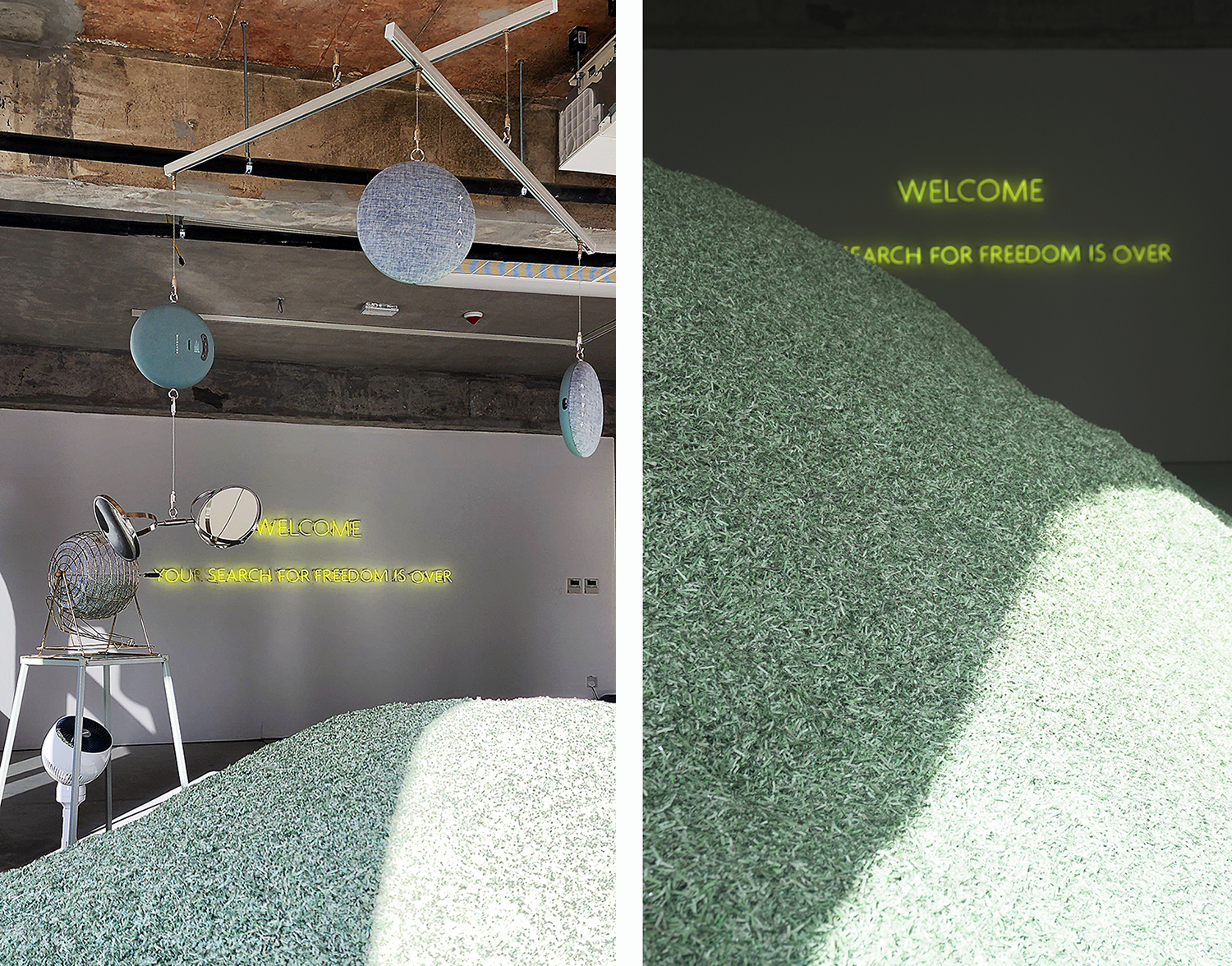 In the survey, North Korean defectors responded to the hatred and discrimination they experienced in South Korea, which was produced as a voice installation. Money glistening under the light like sand in the desert is a great temptation that makes North Korean defectors have no choice but to endure South Korea's hatred.
Paradise on Earth (Bank street, Sharjah)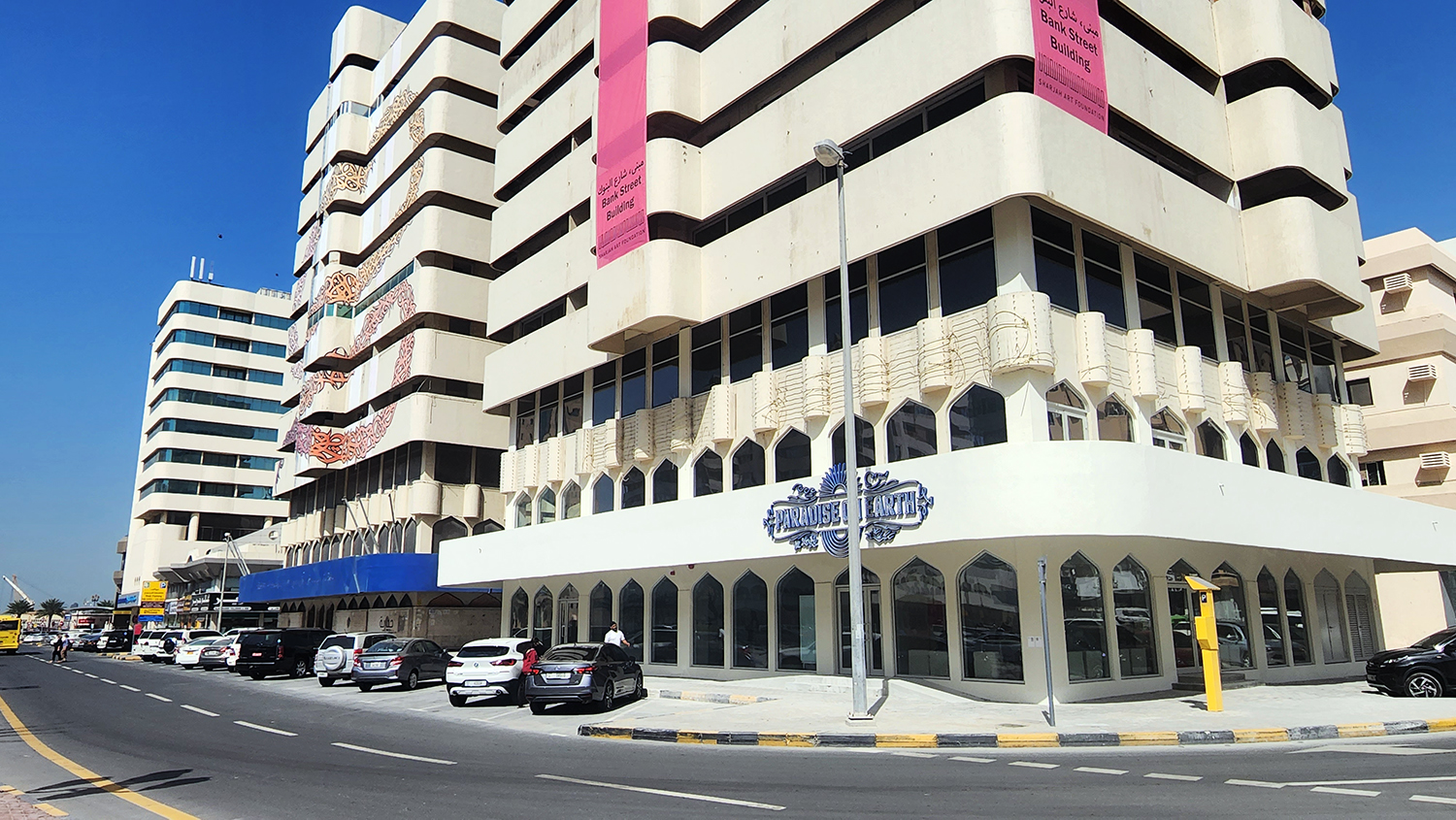 Paradise on Earth, 2023, Media: neon sign, aluminum plate, 200(h)x500cm
Neon sign design: Minjae Kim (aabb)
https://universes.art/en/sharjah-biennial/2023/sharjah-city/bank-street-building/hyesoo-park
"A Wall Street in the desert"
The image given by the 'Bank' and this street had a great influence on the production of this work, as much as I added shredded banknotes as a material after hearing the history of the bank building for the first time.
One of these buildings is purchased by the foundation and used as an exhibition space, but most of the other buildings are empty or even demolished.
For me, the bank street now reminded of North Korea, where a huge building was built to show off to the outside world, including South Korea, but could not be completed or turned on due to lack of electricity.
This area has many historical buildings, but since it is an area where foreign laborers mostly live, the dark light of laborers' lives contrasts behind the brilliantly shining lights of 'Paradise on Earth'.
If you visit, it is recommended that you do not just look at the bank and artworks, but also take a walk around the surrounding area.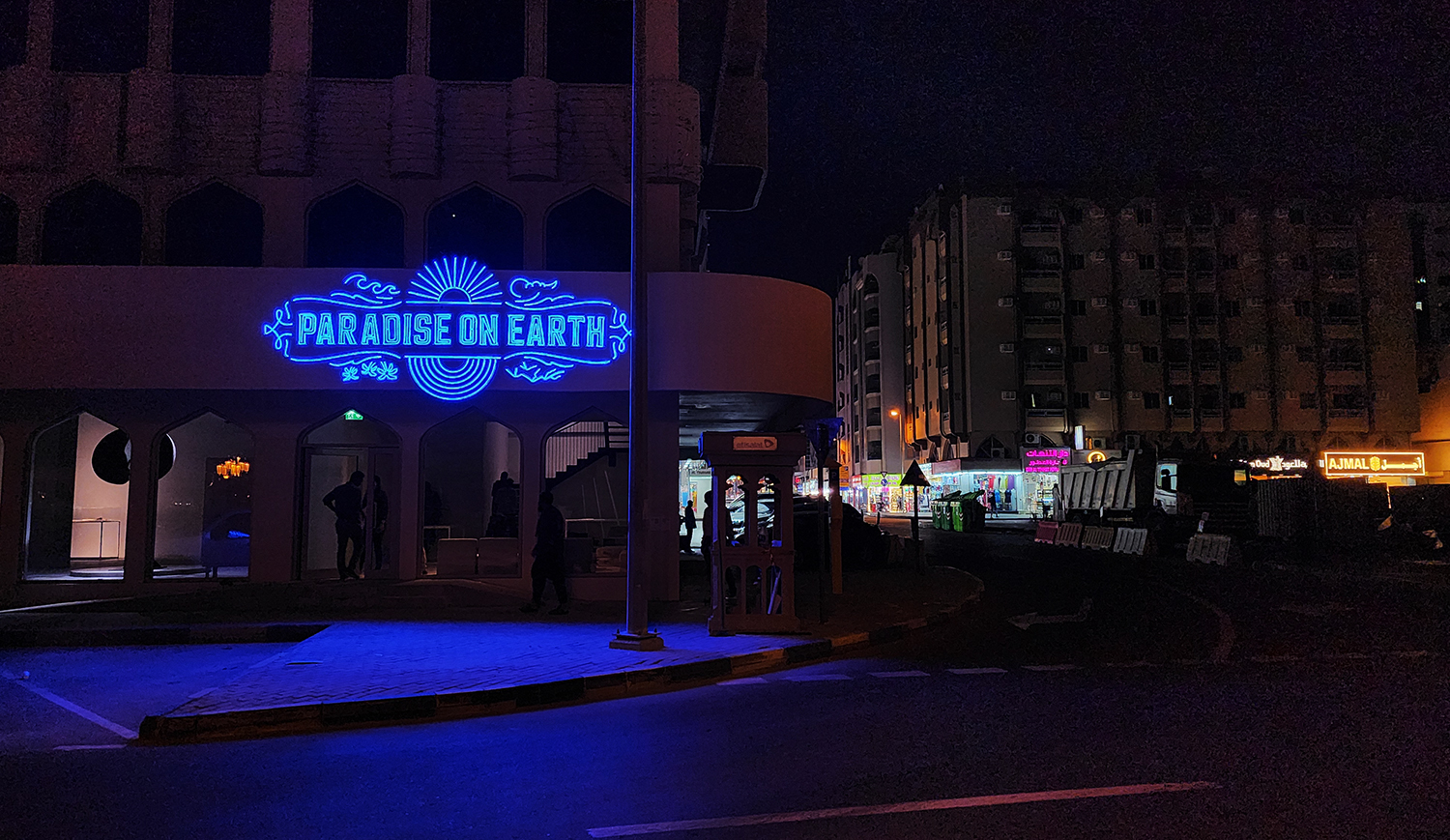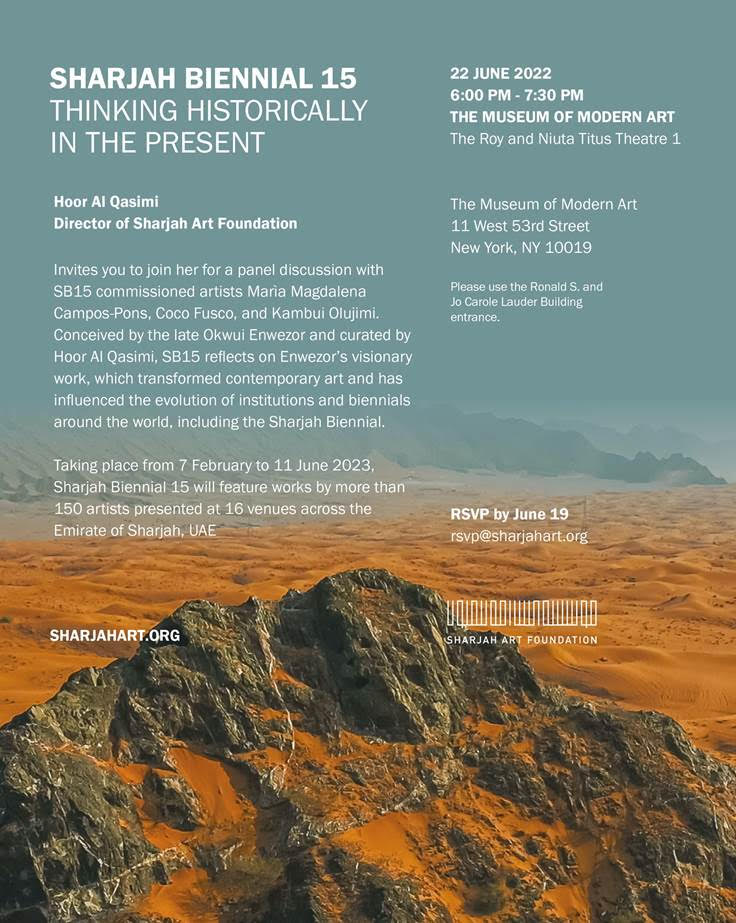 more>> http://www.phsoo.com/board_dWhr48/15876