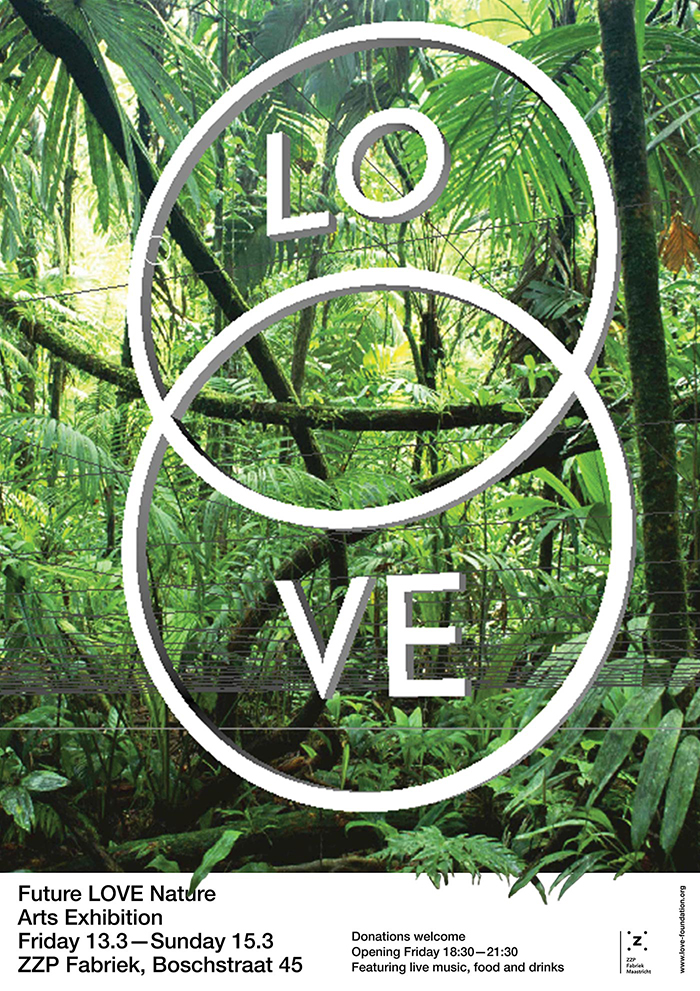 I'm exhibiting her work in 'Future LOVE Nature', a group exhibition at ZZP Fabriek, Maastricht, Netherlands, from March 13 to March 15, 2015.
http://www.love-foundation.org/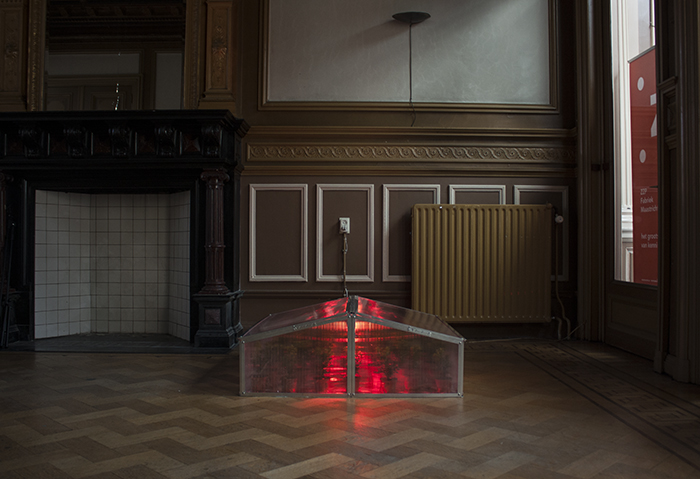 Suffocation
,
2015, aluminium cage, plant, infrared ray lamp, 110x110x40cm
* plants inside this cage die in a week because of humidity.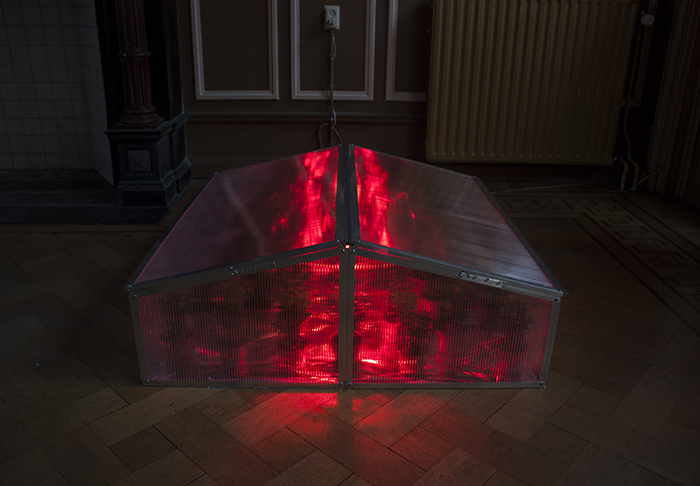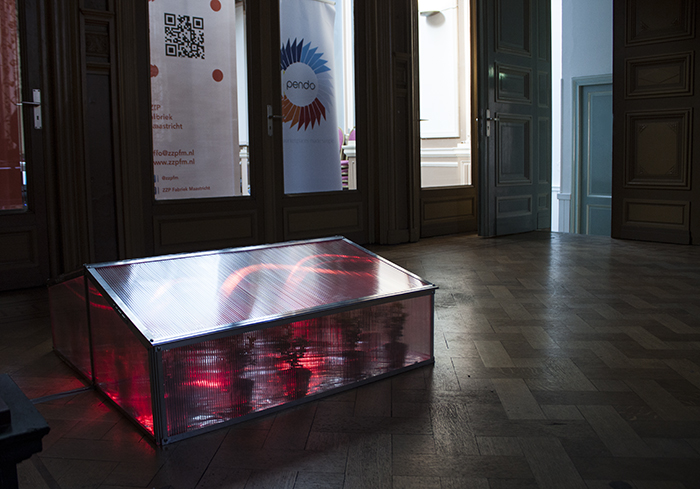 " The road that parents have already walked, is an unearned win for their children, which assures success and safety. Those children accept their given future easily, from their over pro­tective parents. Parents continue to influence their children's lives deeply, and they intervene in all decision-making pro­cesses; going to college, getting their jobs, even regarding get­ting married. These sometimes causes conflict between them. Parent-centred families are likely to be concerned that the chil­dren 'don't make our family humiliated'. The children's success is the family's pride, but their failure is the family's shame.
Anxious parents force their untalented children to study for 12 hours a day.
Not many families live with comfort and love; far more heavy families live only with duties and responsibilities."
-essay 'Map of Nowhere'(2015) by.
Hyesoo Park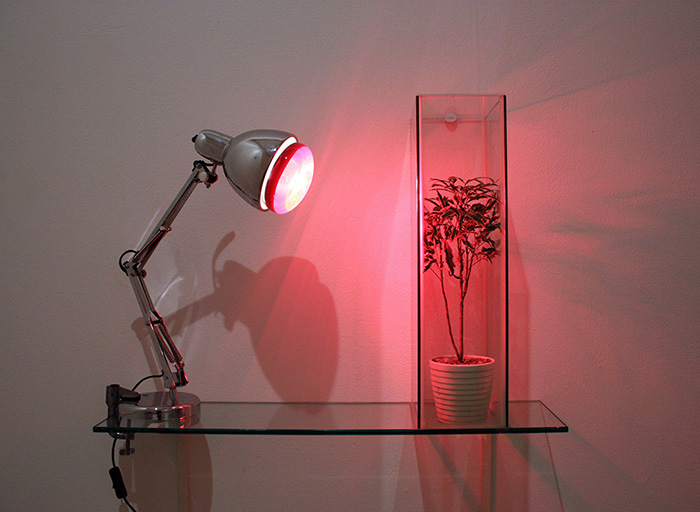 Suffocation_2011. aluminium cage, plant, infrared ray lamp,, 80x30x50cm