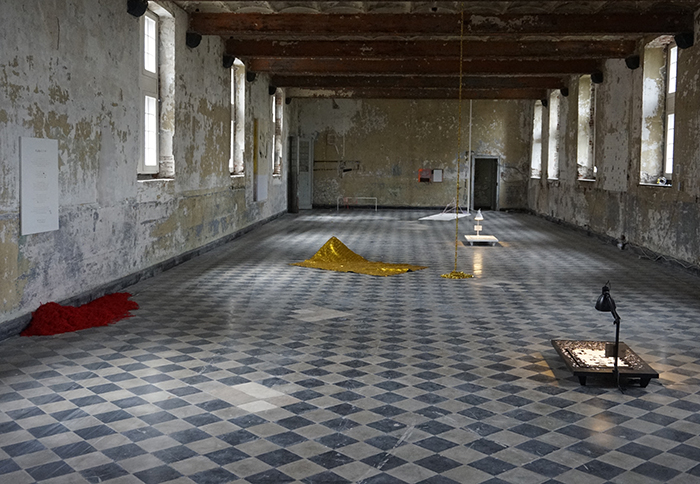 I have displayed the series 'Goodbye to Love'(2012~) and part of' Now Here is Nowhere'(2016) in this exhibition.
Brochure >> http://www.forumtri.be/pdf/forumtri.2016.brochure.nl.pdf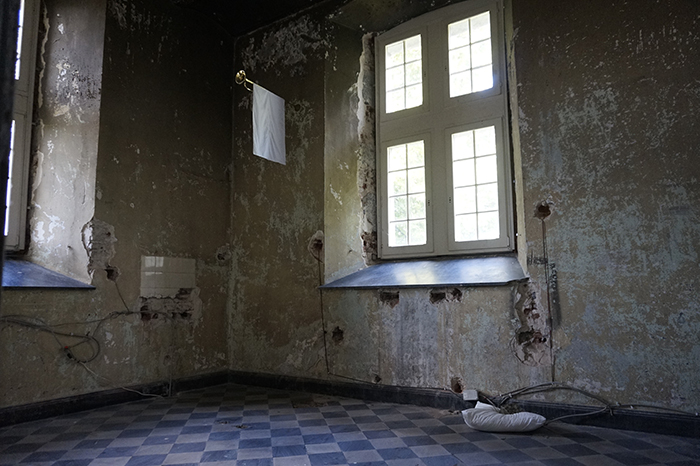 H.E.L.P_2016_ 80 clock moves, pillow cover, pillow, photo, trumpet_variable dimensions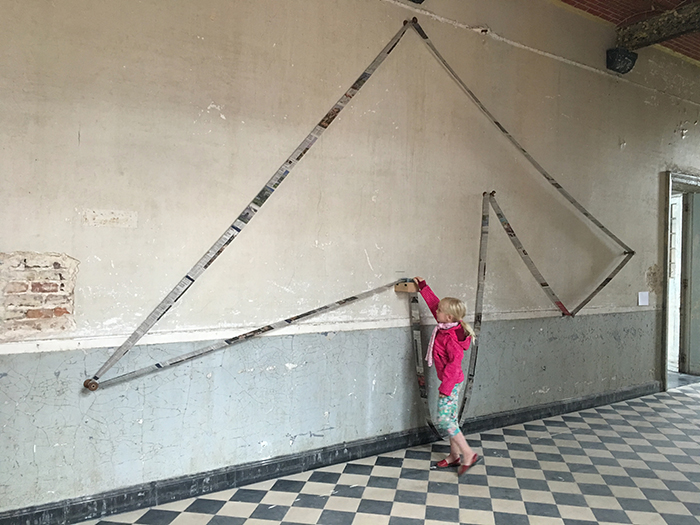 Gloomy Monday_2015_clipping from the Monday edition of The Guardian(UK:Nov~Dec 2015), melody box_variable dimensions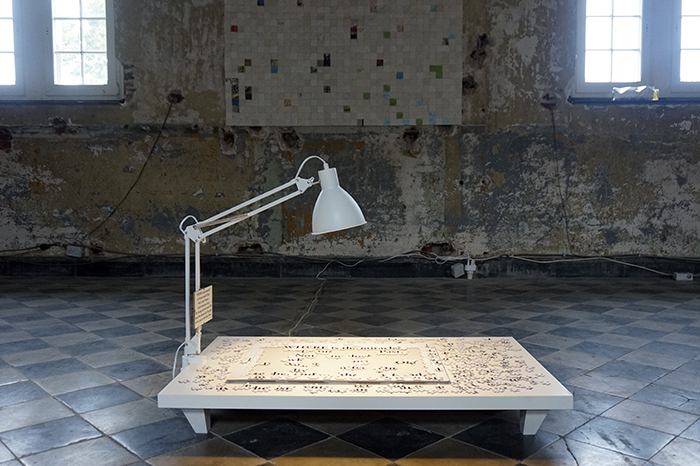 Question_
2015_text puzzle, table, light, 100x60cm(each) text from the poem 'Question','Quest' by Anna Wickham (Audience has helped a piece together the puzzle.)

series Goodbye to Love'(2013~)
| | | |
| --- | --- | --- |
| | | |
Goodbye to LoveⅢ_2013_Neon sign, Text, mixed media_ variable dimensions
Goodbye to Love Ⅱ_2012_needle work on canvas, wedding veil, red thread_variable dimensions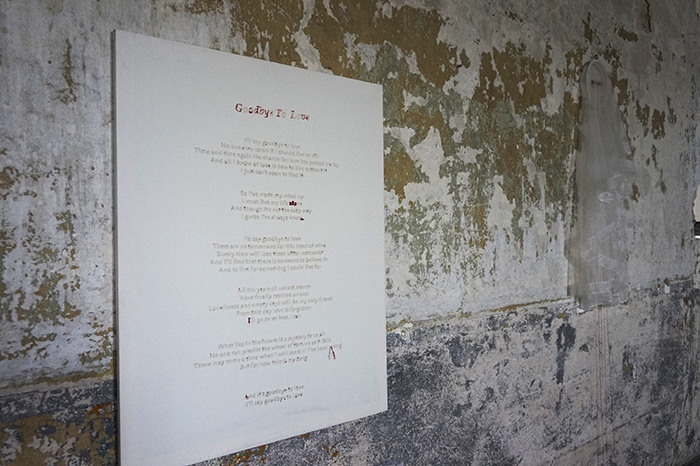 "Love, I gave up.
You, I won't see you again.
I wish you were not happier than me.
I wish you were miserable.
I wish your love, does not love you as much.
Live well.
With someone new.
-Written by anonymous audience.
(survey 'Broken Heart Story' (2013, KR)
Goodbye to LoveⅠ(2nd Edition)_2016_1.000 Origami gold cranes_variable dimensions
Castle OUD-REKEM(BE)
You Tube